Probate Attorneys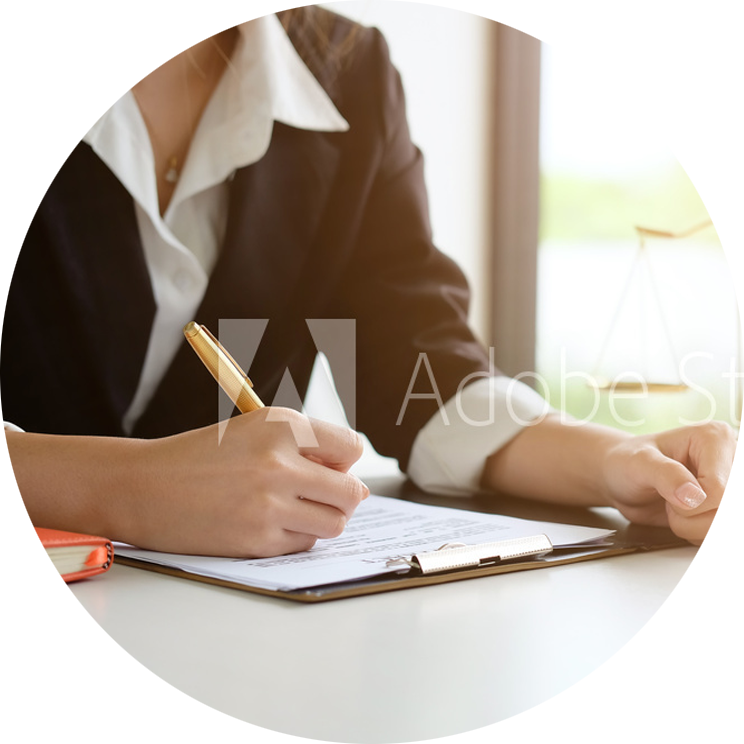 Probate: [Level 1]
Minnesota Probate law covers both true probate cases and guardianship/conservatorship cases. Probate is the legal process that often occurs when someone has died. The probate process is a means of transferring a deceased person's assets to their beneficiaries or heirs. If a person doesn't own assets, probate is not needed. Sometimes all of a deceased person's assets have beneficiary designation, in which case probate is still not needed. If a person has an asset that is owned outright without a beneficiary designation, usually some type of probate is necessary. The probate process in Minnesota can be complicated. We are here to meet with you to determine if you even need an attorney, and if so, how to move the process forward as quickly and cost-effectively as possible.
[Level 2] Small Estate: If a probate estate does not include real estate and probate estate is less than $75,000, a formal probate proceeding is not necessary. The beneficiary(ies) of the estate can transfer assets via an Affidavit of Survivorship. This is something our office can help you with if you prefer or something that can be done oneself, using the forms available on the Minnesota District Court's website: https://www.mncourts.gov/GetForms.aspx?c=31&p=88
[Level 2] Informal Probate: Informal probate is a probate process that is less complicated than formal probate. Typically issues are not contested by the beneficiaries and there are no debts that need to be discharged. Informal probate still requires the appointment of a Personal Representative (previously known as an Executor) and there are many deadlines and procedural requirements that must be followed. It is, however, less cumbersome than formal probate because court hearings are not required. Most often the informal probate process is less time consuming and less expensive than formal probate.
[Level 2] Formal Probate: Formal probate is often what people have in their minds when they think of a probate process. Court hearings in front of a judicial officer are used to decide contested issues, and the process usually takes between six months to a year. Formal probate is used in cases where the parties cannot agree on who should be appointed as the Personal Representative, Will contests, and when one party feels an estate plan has been created either under Undue Influence or when a testator did not have sufficient capacity to create or modify their estate plan. This is by no means an extensive list of the types of formal probate cases out there: any case that requires judicial intervention necessitates formal probate. Formal probate is something to be avoided if possible, but sometimes there are not other options and formal probate is a necessity. In those instances we are here to offer experienced legal counsel to help you through the process.
[Level 2] Guardianship / Conservatorship: Although guardianship and conservatorship cases are handled in probate court, they are separate from probate. Both guardianship and conservatorship can be used to assist a person that no longer has sufficient capacity to manage their own care or financial affairs. This can occur due to an aging parent, a person experiencing a disability, or a minor that no longer has a living parent that is able to provide for their care.
Guardianship and conservatorship are a means of last resort. If there are other less-restrictive ways to provide for a person's needs, those methods will be employed rather than the appointment of a guardian or conservator. Guardianship and conservatorship can usually be avoided through the creation of an estate plan while the person still has capacity, either with a health care directive [Link to Estate Planning Page] or a power of attorney [Link to Estate Planning Page]. If a person did not create those documents while they had capacity, a guardianship and/or conservatorship proceeding may be the only option available. Our firm is experienced in both contested and uncontested guardianship and conservatorship cases. We primarily handle cases in the seven-county metro area, but have also litigated cases in the out-state counties.
[Level 3] Guardianship is the appointment of a person, a guardian, to assist a person who no longer has capacity with living arrangements, medical decisions and most life choices that are not financial in nature. A guardian is most often a relative but can also be a private organization. A person subject to guardianship is required to have an attorney, either of their own choosing or appointed by the court. These proceedings can be contested, either by the person subject to guardianship, or by another interested party such as a child or spouse. Regardless of whether or not the proceeding is contested, a court hearing is required. It is always helpful to have legal counsel in a guardianship proceeding.
[Level 3] Conservatorship is the appointment of a person, a conservator, to assist with the financial affairs of someone that no longer has the capacity to manage their finances themselves. This lack of capacity can occur because of a disability or because of the aging process. If a person did not create a valid power of attorney [Link to Estate Planning Page] prior to losing capacity, the appointment of a conservator is often the only option available to allow a person to manage financial assets. Similar to guardianship proceedings, conservatorship proceedings can be contested or uncontested and always require a hearing. If both guardianship and conservatorship is needed the proceedings can be combined.