Rogness & Field is a full service law firm practicing in the areas of family law, probate and estate planning throughout Minnesota.
Our attorneys are experienced and ethical practitioners with over 75 years of combined experience. We have been recognized by the legal community for our experience and professionalism.
Being involved in a family law matter or crisis is stressful. As your attorneys, it is our job to walk you through the family law or probate process and to make you aware of all of your options. At the beginning of our representation, we take time to develop an individualized plan that will work for you and your family. This means that you will know what to expect at each step in your case. We work for you. If you have questions or concerns, we are here to help.
We strive to settle each case outside of the courtroom. However, we understand that each case and each client is unique. In the event that your case requires litigation, our attorneys have substantial courtroom experience and a history of achieving excellent results.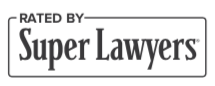 We offer a full range of law service, practice areas including:
FAMILY LAW / DIVORCE / POST-DIVORCE / PATERNITY / ORDER FOR PROTECTION ANTENUPTUAL AGREEMENTS / COLLABORATIVE LAW / PROBATE / ESTATE PLANNING
LEARN MORE